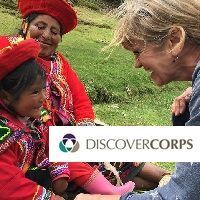 AmeriCorps Alums is excited to launch an exclusive one-year partnership with Discover Corps. We're proud to pilot this new member benefit for alums seeking an immersive cultural and volunteer travel experience. Discover Corps is a private, service-based travel company that is pioneering new ways to explore life and culture around the world in a way that rejuvenates the human spirit. As an AmeriCorps alum, you and your traveling companions are eligible for a 10% discount on all Discover Corps trips. Additionally, a portion of the proceeds from your trip fee go to support AmeriCorps Alums.
Click here to book now, and you could soon find yourself in Costa Rica, Thailand, or another country hosting a Discover Corps trip!
To learn more about Discover Corps …
1. Click here to visit our custom page on their website
2. Click here to request a Discover Corps catalog.
3. Complete the form below to receive more information from Discover Corps.